Innovative Materials, Arkema's R&D strategy
The R&D teams boast experts who carefully watch market trends, and relentlessly work at putting in place pioneering and sustainable solutions.
Their work revolve around 5 R&D platforms:
Discover INNOVATIVE WITH, a new magazine that sheds light on our unique R&D expertise in innovative materials and on our collaborations with leading experts - laboratories, SMEs, start-ups - on promising topics such as new technologies or new energies.
This first issue is dedicated to our electroactive and piezoelectric polymers. This materials with incredible properties will be totally integrated into our daily lives in the future. Thanks to them, car dashboards will become entirely tactile, connected clothing will be able to detect the slightest health anomaly, and paper-based electronic devices will enable real-time biological testing. These materials will revolutionize the electronics, medical and automotive sectors! Arkema unveils the state of the art of its collaborative R&D in this field.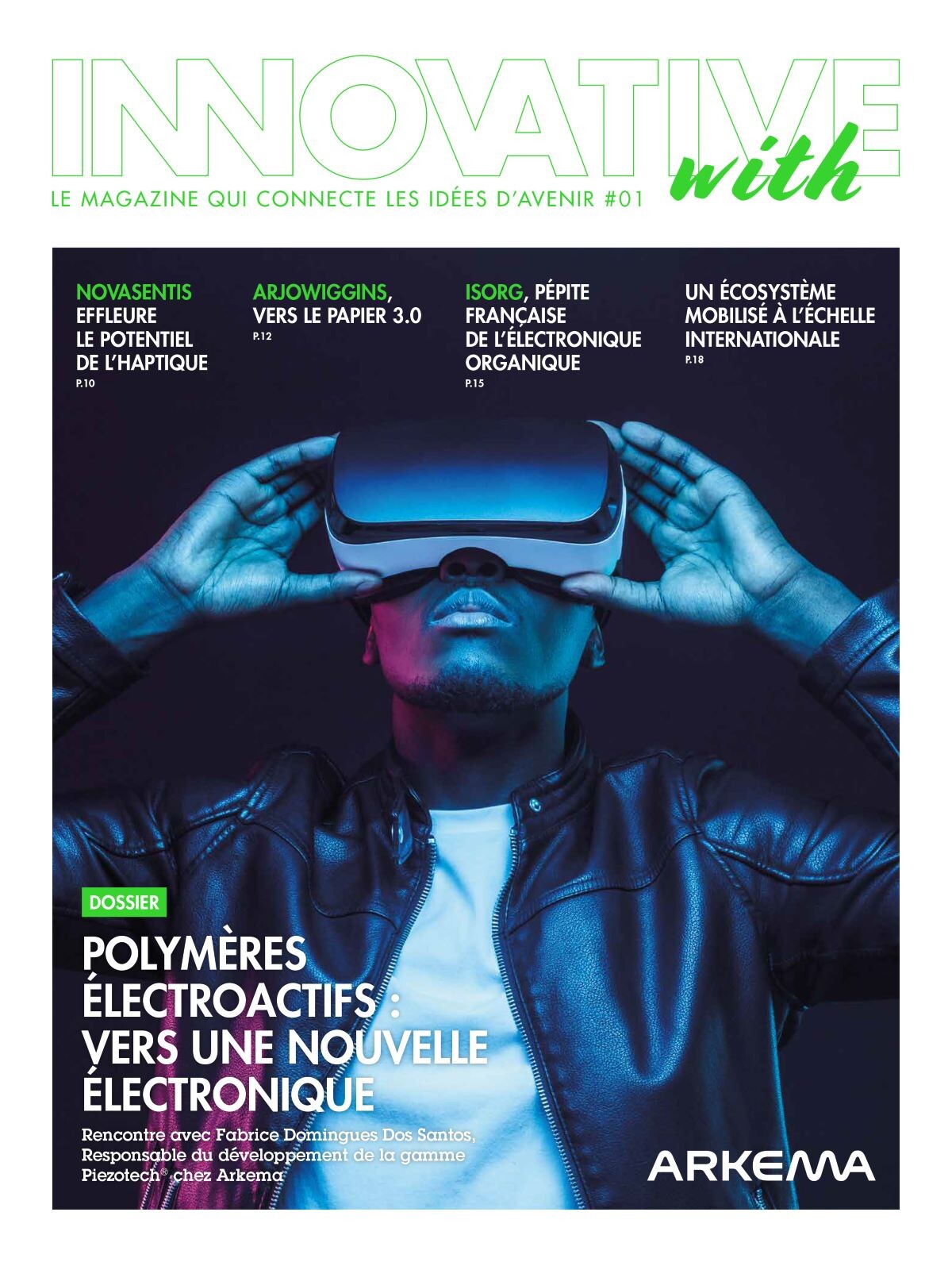 Arkema group R&D key figures
Changshu R&D Center is Arkema's first R&D center in China, located at Changshu Site, Arkema's largest industrial platform worldwide. It started operations in 2013, and the second phase in 2018.
The R&D center is equipped with a number of application laboratories, top-level large-scale polymer processing facilities, process research facilities for pilot experiments, training centers, etc. The center focuses on automobiles, transportation, adhesives, new energy, water treatment, coatings, and electronics, aiming to provide innovative products and solutions to meet customer expectations and needs.
In the second phase of construction, new facilities were added to develop cutting-edge technologies in thermoplastic composite materials. These thermoplastic composites, based on carbon fibers or glass fibers, and Arkema's proprietary technical polymers (e.g. Elium® resins) are widely used in multiple fields such as wind power, automobile, and aerospace.
In addition, Arkema Changshu R&D Center has a team dedicated to the treatment of industrial wastewater and waste gas, in line with the current social expectations of sustainable development in China.
The incubator: enhancing high-potential innovations
The role of the "incubator" is to identify products with a high potential and bring them to fruition. Within this original structure with its own technical and financial resources, researchers and scientific directors are charged with developing nanomaterials and new generation polymers.
Graphistrength® carbone nanotubes, Piezotech® electroactive fluoropolymers, or AEC Polymers adhesives (Bostik) are amongst the innovations which prepare the future of the Group, and are poised to completely transform many application sectors.
Open Innovation steers our R&D to the best expertise."
Collaborative research: Arkema, a partner of choice
Engaged in an open innovation initiative, Arkema is involved in many scientific and industrial partnerships, and networks on 60 collaborative projects. Universities, start-ups and public agencies actively work to enrich the R&D with their expertise.