Pressure-sensitive adhesives
A unique integrated and global partner, offering you multi-technology expertise in pressure sensitive adhesives. We provide a wide range of solutions for hot melt, waterborne adhesive technologies as well as additives for adhesives. Our tailor made solutions are adapted to all types of applications as labels, plastic and graphic films and specialty tapes.
A rich portfolio
Labels, protective films, graphic films, specialty tapes
Tailor-made solutions adapted to your technical and business challenges
Continuous innovation to co-develop special grades for your needs
Multi-technology
Hot melt adhesive technologies
Waterborne technologies
Additives for self-adhesive solutions
A dedicated team
An expert team with over 70 tape & label professionals
A global network of production, R&D and technical support
Stable supply of materials thanks to full vertical integration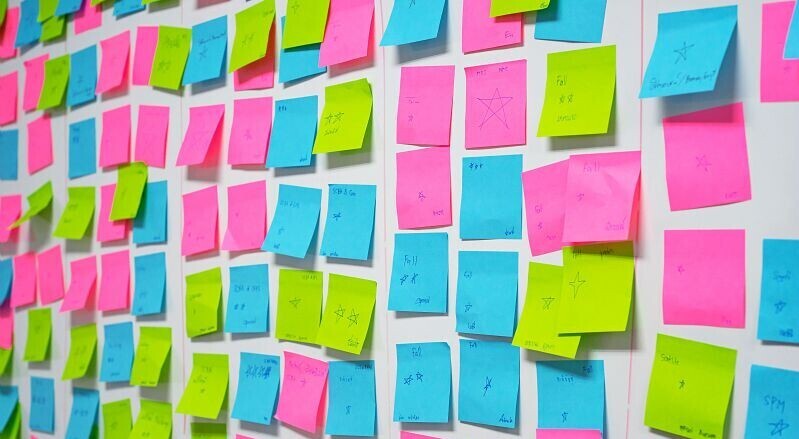 Our Self-adhesive solutions:
Our wide range of adhesives & sealants for many industries
Construction
Whether it be for the construction or renovation of homes and industrial buildings, Arkema's adhesives, coatings and sealants fulfill the requirements of construction standards for low-energy buildings.
They are used in thermal and acoustic insulation and to make buildings air- and watertight. They help assemble a wide range of diverse materials. They may be found, for example, in structures and cladding/siding, roofing and flooring, in ventilation and heating networks, on walls and in joinery.
Bostik® Climatherm and Bostik® PU1K adhesives for insulating or lining panels.
Sartomer® acrylic additives for UPR (unsaturated polyester resins) seals.
Waterproofing solutions in the form of AquaBlocker and Waterstop liquid membranes from Bostik.
Panel Tack ventilated façade adhesives, Brick Effect Render mortars and face coats from Bostik.
Bostik® insulating rendering face coats and mortars, enhancers for the thermal insulation of walls.
Render System®, Bostik Smoothing Insulation Filler adhesives for wall covering and insulation.
Technis® R self-leveling screeds and Eponal anti-moisture systems.
Bostik glues and mortars for floor covering (hardwood, parquet, luxury vinyl, tile).
Crayvallac® and Encor® additives for sealants, joints, mortars and adhesives from Coating Resins.
Bostik adhesive seals and strips for double glazing.
Packaging and labeling
Bostik® Smart Reseal M-Resins hot-melt or pressure sensitive (HMPSA) adhesives for resealable packaging.
Encor® latex technical adhesives and Sartomer® acrylic resins for various types of labels, and even Bostik® TLH 4197 E "invisible" adhesives for transparent labels.
Quick Visit:
Bostik Flexible Lamination Adhesives
Hygiene and medical
Baby diapers, feminine hygiene and adult incontinence products… the manufacture of these articles requires specific Arkema high-tech glues that guarantee optimum performance.
Bostik ZeroCreep Avancé glues for high performance elastic strand hold and elongation in baby diapers.
Securance™ pad attachment adhesives for feminine hygiene and adult incontinence products.
Blocbuilder® pressure sensitive adhesive synthesis technology for miscellaneous medical applications.
DIY, decoration, creative leisure and multiple everyday uses
Consumer
With Arkema's adhesives, putties, sealants and coatings, DIY becomes easier, quicker and more economical. In repairs, leisure activities or decoration, creativity knows no bounds thanks to Arkema's reusable adhesive putties and other solvent-free glues.

Our specific offering for other industries: