Start-up Connect: Speed up your growth with Arkema
Arkema has put in place the Start-up Connect program, which invites start-ups in advanced materials from around the world to approach our Group with a view to establishing dedicated research collaboration while benefiting from financial support.
Start-up Connect, bringing sets of expertise together
The goal of Start-up Connect is to connect Arkema with successful start-ups developing transformational technologies in the field of advanced materials, thereby creating mutually beneficial partner relationships. Start-Up Connect focuses on areas covered by our major innovation platforms, and singles out sustainable development and environmental impact control as key selection criteria. Thus Start-up Connect is a strategic element of Arkema's development within a responsible innovation ecosystem.
An investment fund dedicated to innovation
Our R&D Division is allocating significant funds to Start-up Connect for appropriate sustainable development advancement.
Collaboration may involve acquiring an equity stake to facilitate investment and growth for partner companies. In these partnerships, the creativity and flexibility of the start-up will combine with Arkema's expertise and resources in a win-win model.
Start-up Connect provides a framework and means to work with our partners in a shared interest. We jointly set out a clear objective, as well as complementary roles and responsibilities: Arkema brings its credibility, knowledge of the markets, and financial and scientific resources. The partner start-up brings its expertise, nimbleness and creativity. An association of this kind can save years of R&D for both parties."
The collaboration we establish with a start-up must generate a fruitful and winning relationship for both parties. To help it in its development, we rely on our incubator, an original division within our R&D designed to bring to maturity ground-breaking technologies and materials. For example, our incubator group spearheaded the development of Kepstan® PEKK ultra-high-melting point polymers, Piezotech® piezo-electric polymers, and Elium® thermoplastic liquid resins.
With its own technical and financial resources within the Arkema scientific network, the incubator is capable of monitoring the development of a brand new product, from initial design to commercial stage.
Our portfolio
Prior to the creation of Start-up Connect, Arkema had acquired stakes in a number of start-ups including, but not limited to, the following.
Acquisition of OPM (USA) in 2009
Oxford Performance Materials, Inc. (OPM) specializes in polyether ketone ketone (PEKK) ultra-high-performance technical polymers with applications in aerospace and drilling equipment for the oil and gas industries.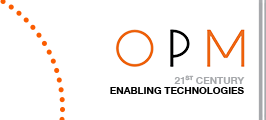 Acquisition of Piezotech (France) in 2010
Piezotech designs and manufactures electroactive fluoropolymers in the form of films and sensors used in robotics, aerospace, textile, automotive, and electronics.
Acquisition of AEC Polymers (France) in 2013
A producer of structural adhesives, AEC Polymers developed the SAF® range of polymer-based adhesives derived from a technology designed by Arkema, which gives them unrivalled mechanical properties. The company is now part of Arkema's Adhesives subsidiary (Bostik).


Acquisition of equity stake in Oxis Energy (UK) in 2019
Oxis Energy specializes in a new generation of particularly efficient electric batteries, namely lithium-sulphur batteries.
Acquisition of equity stake in Continuous Composites (USA) in 2020
Continuous Composites is a pioneer in the 3D printing manufacture of composites, a revolutionary innovation for strong and lightweight structures.


Acquisition of Colorado Photopolymer Solutions (USA) in 2020
Colorado Photopolymer Solutions has a strong technical expertise in photopolymer formulation for 3D printing, with applications in the medical, composites, construction and consumer goods sectors.
Acquisition of equity stake in Adaptive 3D (USA) in 2020
Adaptive 3D specializes in the supply of high-end photocure resins for the additive manufacturing of flexible and elastomer parts.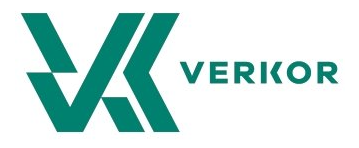 Acquisition of equity stake in Verkor (France) in 2021
Verkor is a start-up specialized in the production of high performance batteries.
What Arkema looks for in a partnership
Arkema seeks to work with innovative start-ups around the world to carry the responsible innovations of tomorrow. Our themes cross over with the concept of specialty polymer materials, within our innovation platforms:
Material lightweighting: new high-performance polymers, technical compounds (mechanical properties, color, etc.), long-fibre composites, structural adhesives.
Materials imparting new properties for electronics, e.g. low dielectric permeability, conductive adhesives, armor adhesives, etc.
Materials of renewable origin and, more generally, materials allowing a judicious use of natural resources.
Polymer materials that deliver a sustainable dimension to construction: thermal and acoustic insulation materials, adhesives.
Materials for the development of renewable energy, whether batteries, supercapacitors, or energy sources such as solar or wind.
If you recognize yourself in the above description and have taken your innovation to at least the proof of concept stage, get in touch with us.
Depending on the circumstances, a partnership with Arkema can take various forms:
A strong technical partnership and an opportunity to benefit from our global network of technical and business experts.
A growth driver from our commercial network.
An opportunity for mentoring from our market or scientific experts.
Financial support through shareholding.
Complete this contact form as precisely as possible. Within two weeks, we will contact you for an initial discussion, before launching a partnership process.
A 4 steps process: